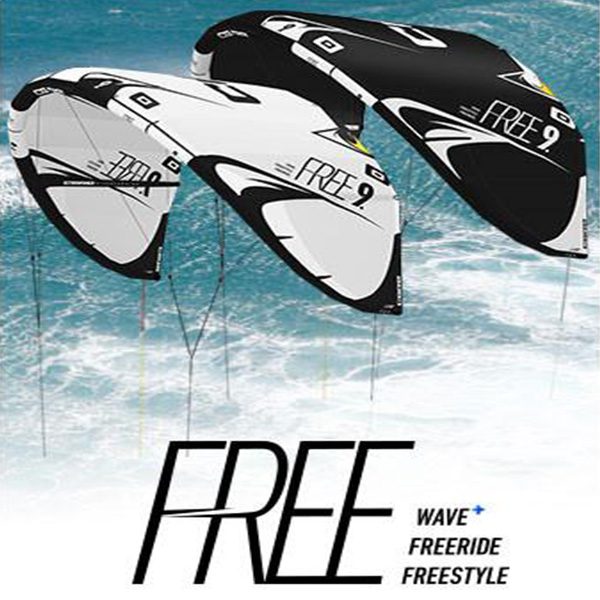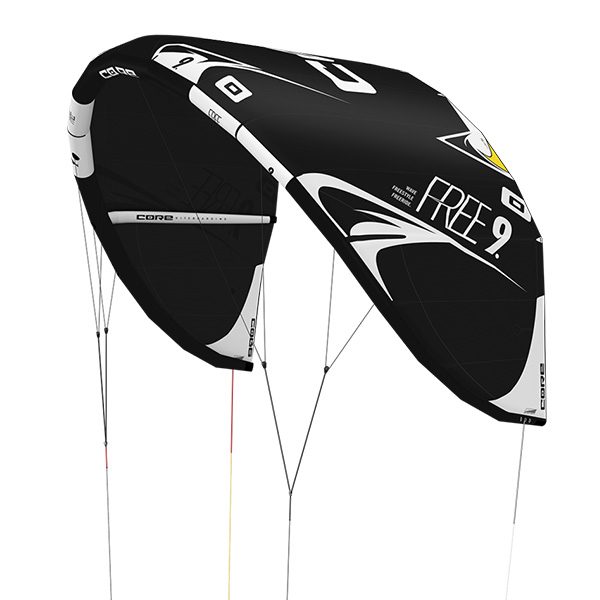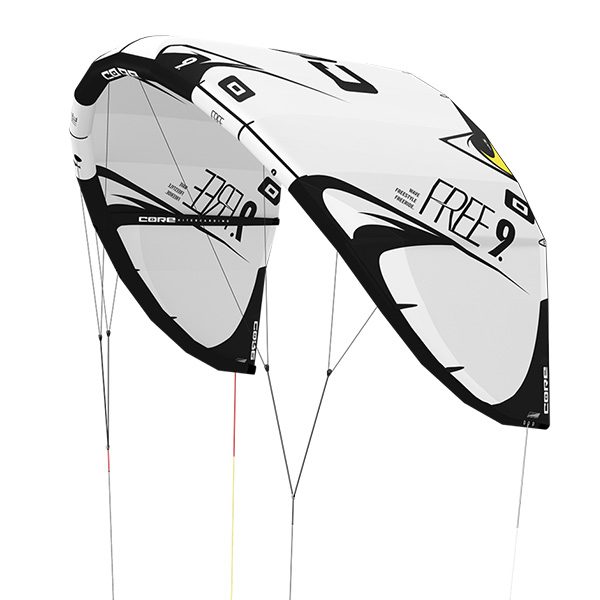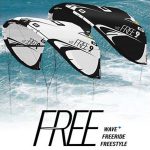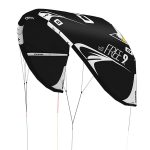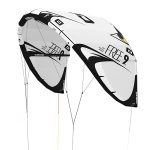 CORE FREE Size 7
€1,149.00
Hang loose and ride knee highs like they're overheads. Test your limits on those really big days. Or, just chill and cruise on your trusty surfboard, twintip or skimboard. Without fussing about your kite or the wind. Because you know the new CORE Free is there for you. With its mad surf skills, smooth air-style, and signature CORE ride-ability, you may suspect your new kite has super powers. And we think so too.
SKU:

2018-07-2-1-1
Category: KITES
Description
Additional information
Description
This 3 strut, delta bow inspired design lets you be you. A kite that gives you the freedom to surf, play or shred. In the waves. Or on the slick. With the comfort of your favorite sneakers. The precision of an F-15. And waterstarts of a kite half its size. Your first choice for short sessions, wicked weekends or your next round the world adventure. Express yourself with CORE's newest addition to its legendary Universal Series of high performance all-rounders. And experience the awesomeness of this wave, freeride, and hooked-in style master.
Sizes:
4.0 | 5.0 | 6.0 | 7.0 | 8.0 | 9.0 | 10.0 | 11.0 | 12.0 | 13.5 | LW 15.0 | LW 17.0
Features:
3 Strut Light Frame: More twist. Faster turns. Better in waves.
Delta Bow Shape: Huge range. Floaty air-time.
Intelligent Arc: Adjustable wingspan on demand.
4 Line Setup: Classic. Simple. Safe.
Ultra Short Bridle System: Super direct kite feedback.
ExoTex®: Ultra durable; high performance; asymmetrical Dacron weave.
CoreTex® : Triple ripstop canopy fabric.
Speed Valve 2: Super fast and easy kite inflation.
GrinTex® Patches: Extra strength leading edge protection.
CORE Intelligent Trim System (CIT): Customizable bar pressure, tension and turning speed.
Instant Auto Relaunch: Effortless waterstarts.
Sensor Bar Ready: Fully compatible for precise kite control and unparalleled safety.
Additional information
| | |
| --- | --- |
| Color | Black, White |
| Size | 6Meter |
Related Products
You've just added this product to the cart:

CORE GTS 5

CORE GTS 5

FREESTYLE NINJA

FREESTYLE+ | WAVE | FREERIDE

And still, the undisputed megaloop champ!

The 5th Gen Freestyle Icon is here.

Our 5th gen Universal+ Series allrounder delivers the superpowers unhooked riders demand without messin' up the original formula. We know how badass the GTS4 is. Its signature Future-C powered kiteloops, and unhooked confidence is something we're proud of. Now, experience a decade of iterative magic with our new and improved GTS5.

The GTS5 carries over its proven ExoTex 3 Strut Frame, Radical Reaction Tips, and Short Bridles. We optimized the tip LE diameters and geometry to improve flight stability especially when looping.

€

1,149.00 –

€

1,699.00